As a service to our community our sanctuary and fellowship hall are available for rent.
Download a list of prices and policies for rental of the church and fellowship hall.
Please contact the church office for more information on rental of the fellowship for a funeral luncheon.
Weddings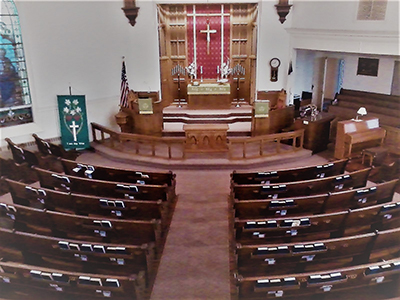 Your Christian wedding ceremony can be individually tailored, but is expected to include expressions of worship, reflections of joy, celebration, community, respect, dignity and love.
Couples planning a wedding ceremony but having no church home may contact our Pastor to consider premarital counseling and the use of our Sanctuary for their ceremony.
The Bible gives no specific pattern or order to define exactly what should be included, so there's room for your creative touches. A primary goal should be to give each guest a clear impression that you, as a couple, have made a solemn, eternal covenant with each other before God.
As a service to the community, our fellowship hall and kitchen are available for rent.
Download the church marriage application. Please send your completed application to PO Box 98, Strausstown PA 19559.