Currently our food pantry distribution is contactless. Please form a line and stay in your car. Volunteers will place food into your trunk.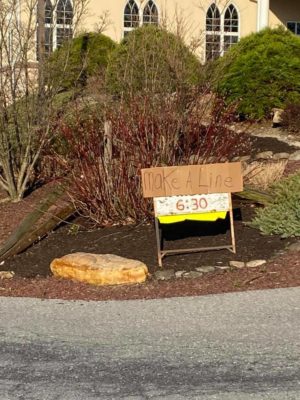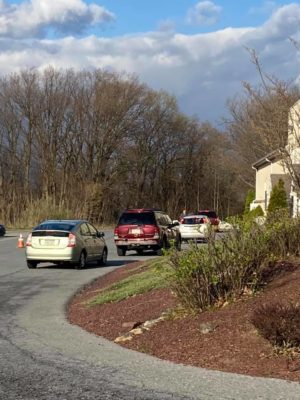 Zion's Food Pantry provides for those in need in our community. Currently we are open on the 3rd Thursday each month from 6:30 to 7:30 p.m. The food pantry operates on the lower floor of the church with parking in back of the building. You enter through the covered double doors. If you are new to our food pantry please come promptly at 6:30 p.m. and check in with the workers at the registration table. Please bring your photo ID. No other documentation is required.
We also distribute emergency food to those who find themselves on hard times. Contact the church at 610-488-7361 to arrange a time for food pick-up.