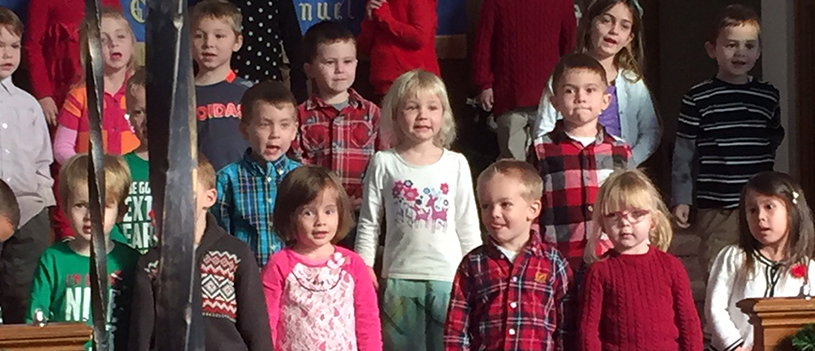 Philosophy
For over 25 years Gentle Rain Preschool has been operating as part of the Strausstown and surrounding communities. In 2003 they became the educational arm of the total mission of Zion Blue Mountain UCC to witness to the love of Christ. The programs of the preschool are designed to emphasize the development of the total child, socially, emotionally, intellectually, physically, and spiritually. All subject matter is taught from a Christian viewpoint within an atmosphere of Christian love and understanding.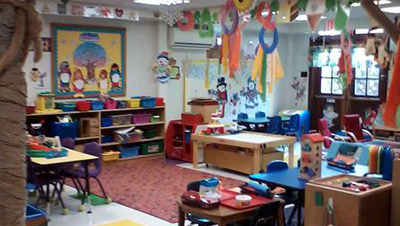 We seek to provide the first rate educational experience all young children need to grow and develop. Our academic goals are directed toward providing the skills, attitudes, and knowledge needed to enable each student to achieve his/her individual potential. While the academic program has a Christian atmosphere, no effort is made to divert any child from his/her established faith. Interaction between staff, students, and parents is encouraged to attain maximum benefits for the child.
For more information or inquiries contact Pam Zimmerman, Director at 610-488-0509.
Program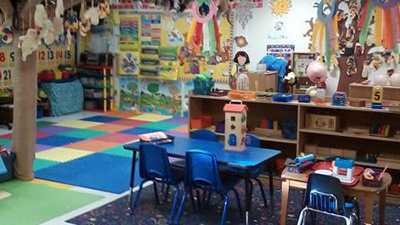 A non-profit church-sponsored Christian preschool for Strausstown and the surrounding communities, Gentle Rain provides education for children from 3 to 6 years of age.
We strive to provide a safe and loving environment for our students.  Our excellent, experienced staff is directed by Mrs. Pam Zimmerman.
The program at Gentle Rain is tailored to meet the needs of each student. We are constantly creating new activities to promote the development of each child. Gentle Rain Preschool staff allows your child freedom (within limits) in a carefully prepared environment which guarantees exposure to educational materials and enjoyable activities that support each individual's unique development.
At Gentle Rain, children learn love, respect, trust and acceptance in a home-like setting through purposeful activity with their teachers and with each other. Our activities promote social skills, emotional growth, physical coordination, cognitive preparation, the joy of learning, and self-esteem